Ashley Burney
Heart to Heart LLC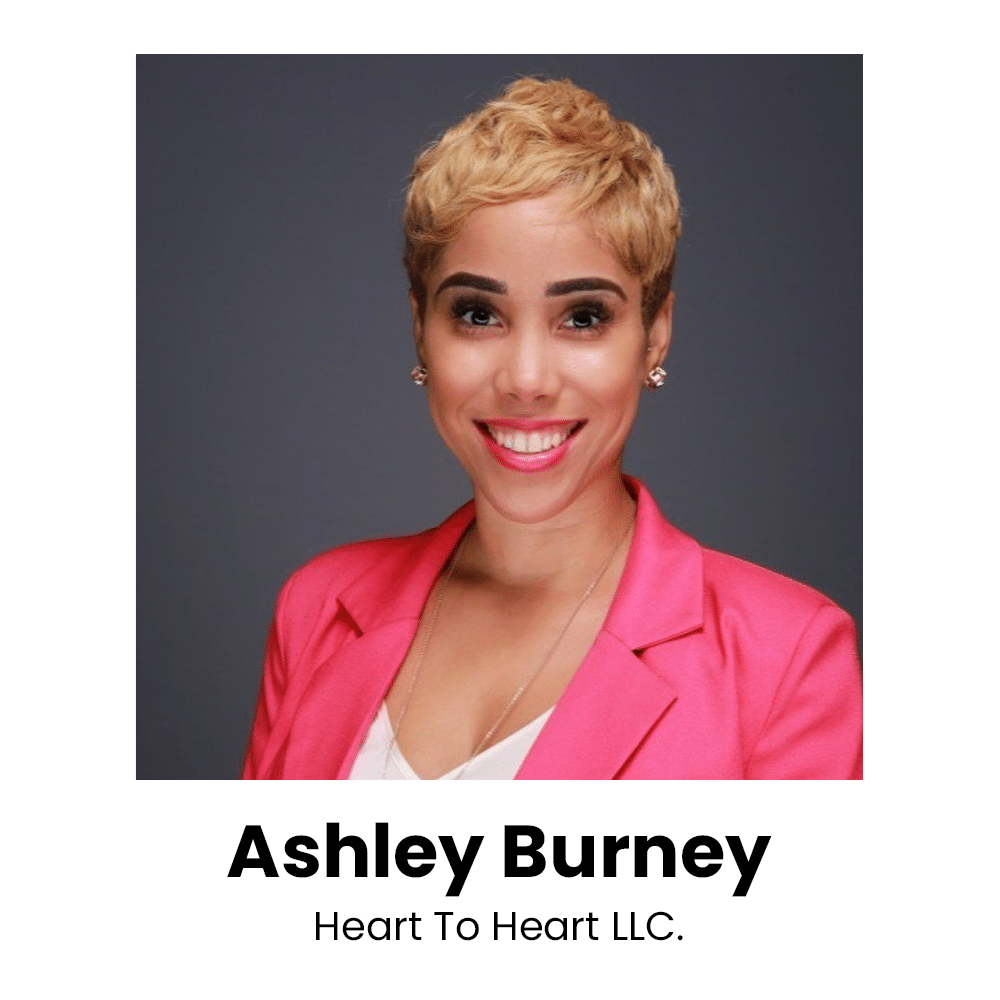 Ashley Burney is a nonprofit professional having served the Las Vegas community for over 16 years. Known for her success working with influential and impactful organizations such as the Clark County School District, United Way of Southern Nevada, Communities in Schools of Southern Nevada, Project 150 and the Tyler Robinson Foundation.

Ashley is a proud graduate of the University of Nevada Las Vegas, having obtained her undergraduate degree in Communications Studies. She is also certified in Diversity and Inclusion from Cornell University. She is known for implementing grassroots programs, successfully managing large-scaled revenue generating programs, building collaborative community engagement opportunities, securing, and fostering donor relationships both individual and corporation advancing the foundations reach and mission. Ashley has led national organization success committees offering strategies in developing process and procedures.

She takes pride in having been awarded MyVegas Magazine 2019 and 2020 Top 100 Women of the Year. In addition, she was awarded the 2019 Deluxe Version Magazine Women of Wonder and Top 20 in 2020 Philanthropist awards. Ashley also serves on the Board of Directors for St. Jude's Ranch for Children.

In her spare time, she enjoys spending time with her family and focusing on her Women's empowerment platform. Heart To Heart LLC is a media, events, products, and content platform. Ashley is known for her infectious energy, creating a safe space to enlighten and empower individuals to be the best they can be! As a motivational speaker, Ashley has had the opportunity to engage with women (and men) across the world through events, interviews, consulting services, products, and digital media.