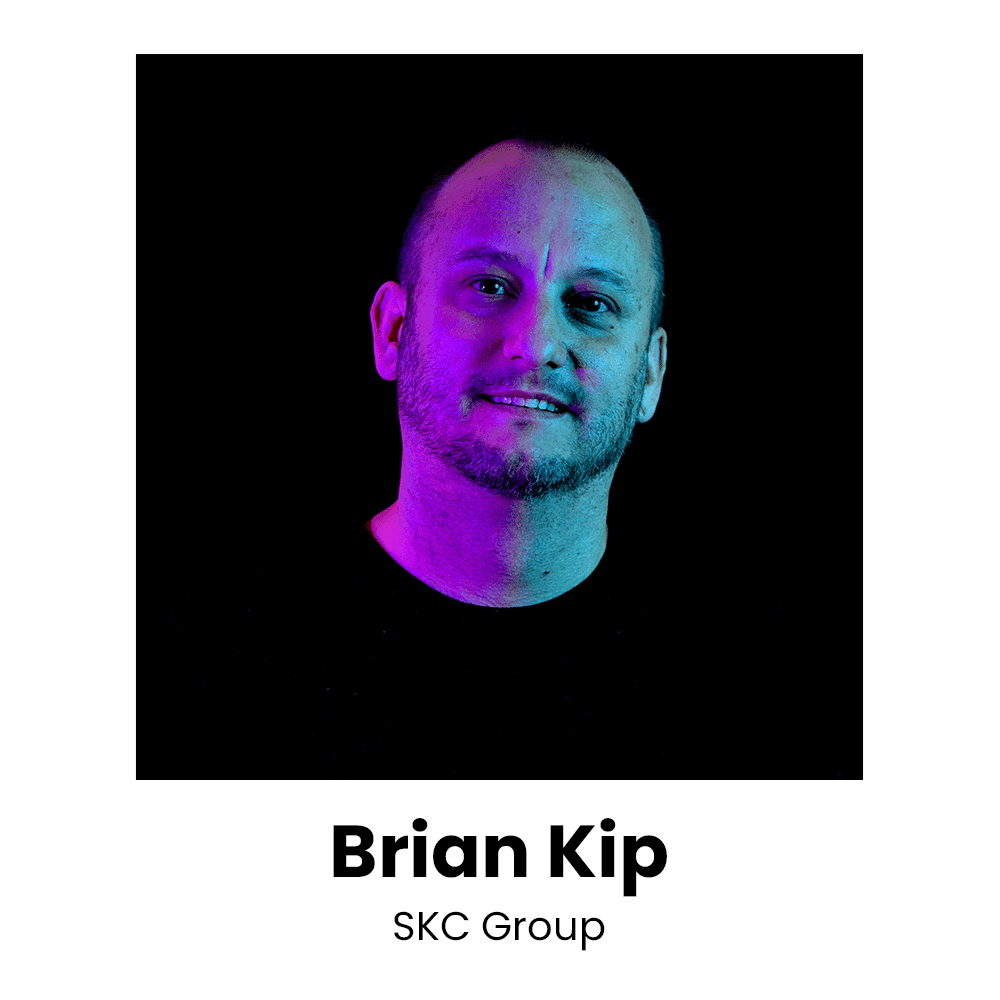 In late 2014, Las Vegas marketing mogul, Brian Kip, teamed up with Alisha Phillips to launch a full-service digital marketing and advertising agency called SKC Group. Brian and Alisha's agency has built and developed some of Las Vegas' most recognizable brands along with maintaining some of the most prestigious businesses in the city and beyond.

Prior to this partnership with Alisha, Brian worked with several brands and companies around Vegas, including: Wynn & Encore Las Vegas, The World Series of Poker, Palms Hotel and Casino, Tao Group Las Vegas, The One Group (STK Las Vegas) and many others. All of this experience helped Brian to gain notoriety throughout the worlds of marketing and media.

Despite beginning a successful marketing agency, Brian did not see this as a stagnant position. By summer of 2015, Brian added a new venture to the mix, which capitalized on the legalization of cannabis in the United States; The Social Weed. The Social Weed is an online, user friendly database that focuses on helping the cannabis industry market their brands in their respective local markets. As it is a new industry, there are limited marketing avenues, and The Social Weed has been able to fill that void while staying under the high costs other platforms are charging.

Between his full-service agency and his industry specific platform, Brian felt that he had acquired valuable knowledge and expertise in the marketing world to help other businesses. This led to the birth of the digital marketing, social media and business conference, LEXICON Vegas, in late 2018. Featuring experts in the worlds of public relations, marketing and business, the conference gives insight on a local and national scale directly to growing marketers and business owners. The first conference was held in May 2019 and saw a great turnout which helped it to gain steam the following year. Due to the Coronavirus pandemic, the 2020 conference had to be postponed, but the 2021 event is still on and looking brighter than ever!

Also in 2019, Brian teamed up with two of his friends and business associates, Rio Valentin and Joe Amato. They approached the owners of the world famous Spearmint Rhino Gentlemen's Club about bringing a male revue show to the venue. Thus Men of Vegas was created. Though currently paused due to the pandemic, the show is still currently operating.

Brian's most recent business venture was actually inspired by the events of the pandemic. The creation of his new company, Vegas Logos, came to be by the desire of helping small businesses obtain high quality branding, graphic design and print services. The company offers these diverse services at a reasonable price, as the need for good marketing never truly slows down.

Presently, Brian is heavily involved in the day to day operations of all his companies and partnerships. Additionally, he continues to develop future concepts, partnership opportunities and consulting projects.