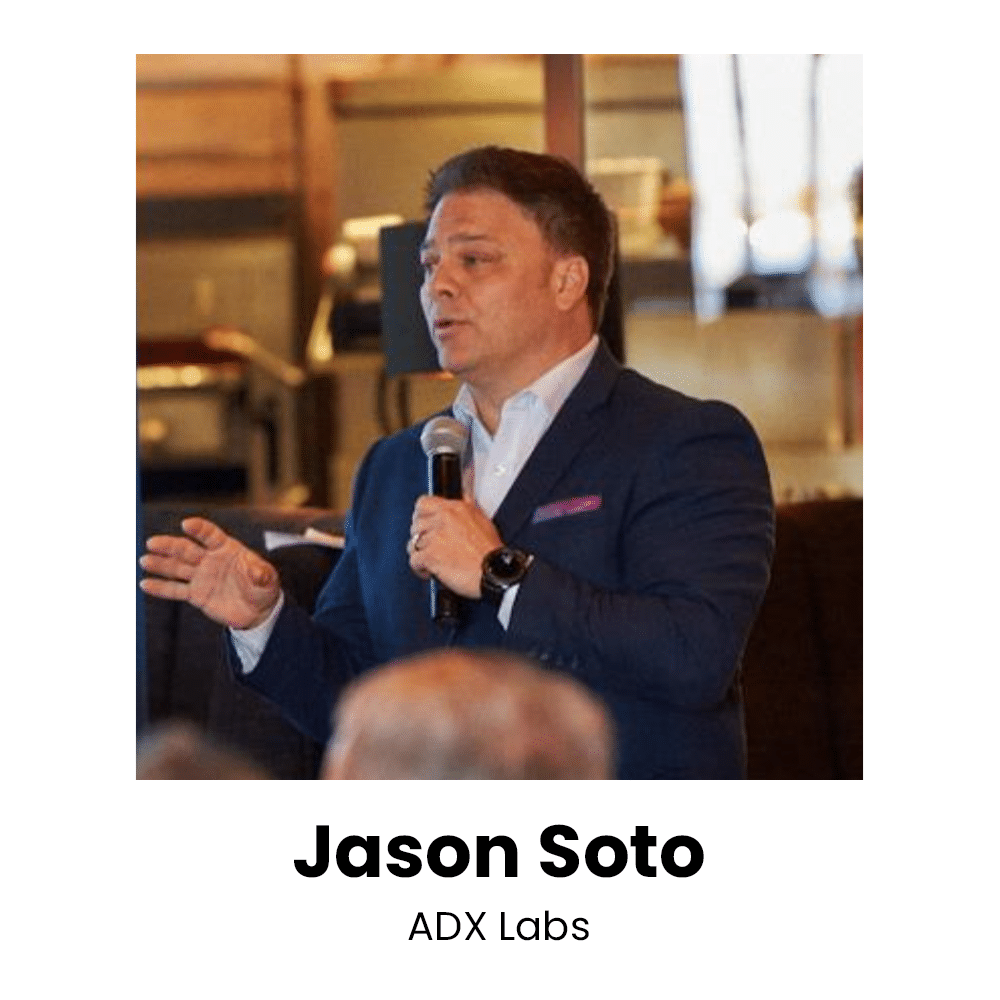 Jason Soto is the Vice President, Sales and Marketing for ADX Labs, Inc. a global company focused on mobile software development, AI/ML technology, Fintech and Gaming. Mr. Soto has been involved with Internet technology and brand marketing for the past 20 years. As a former business owner, Jason is a passionate entrepreneur that coaches business owners on how to combine technology and marketing to optimize a businesses revenue stream.

Jason has had the opportunity to significantly contribute to a number of powerful corporations, including AT&T Wireless, Choice Hotels, Exxon-Mobile & SWITCH. Mr. Soto was named in the "Top 40 Under 40" by Esquire Magazine. Jason sits on the board for the American Marketing Association-Las Vegas chapter. He's been featured on local CBS and NBC speaking about emerging technology in the restaurant industry. He's a frequent public speaker in the restaurant and marketing industry.

Jason says his most important accomplishment is being a parent to his 4 wonderful children (3 boys/1 girl). He is a proud, Vegas born, native of Las Vegas, NV and is actively involved in his community.